Gather friends, family, colleagues or customers and socialize over the stove in the kitchens relaxed environment.
Cooking under the guidance of our talented chefs provides inspiration and you learn to cook together. An evening by the fire often brings lively conversations and warming laughter. Cooking is a good activity for team building, but also very appreciated as an event.
During a cooking activity, we cook together for about 2 hours. The cooking takes place at our professional kitchen islands. In the kitchen there are a total of six mobile kitchen islands, and we often work with 2-4 people per station.
When the food is prepared, you sit down at the table next to a fireplace and enjoy a culinary three dinner course, with flavors that you have created yourself! Our staff helps you choose good drinks for dinner.
In Virås kitchen, we are passionate about good quality and use many ingredients from the forest's own pantry. All the meat we serve is from the farm's land. A lot of red deer, wild boar, wild ducks, but also some fallow deer, roe deer & elk are cooked here.
Now you have the chance to become a pro at cooking game!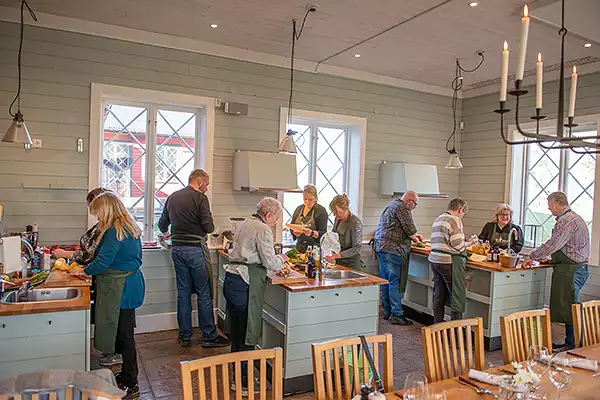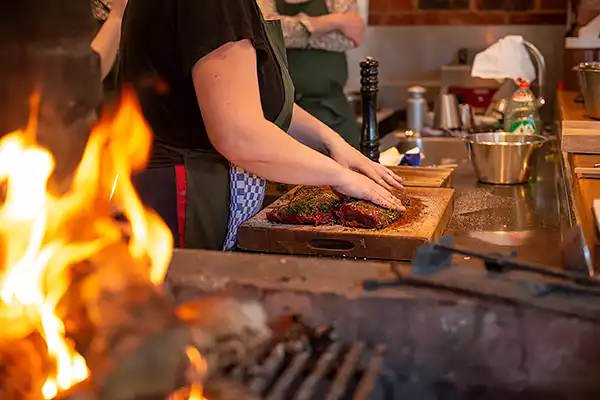 Pris   
1495 kr /person, i priset ingår: 
– Två timmars matlagning på fantastiska råvaror, under ledning av våra duktiga kockar.
– Trerättersmiddag
– Viråförkläde
– Kvällens recept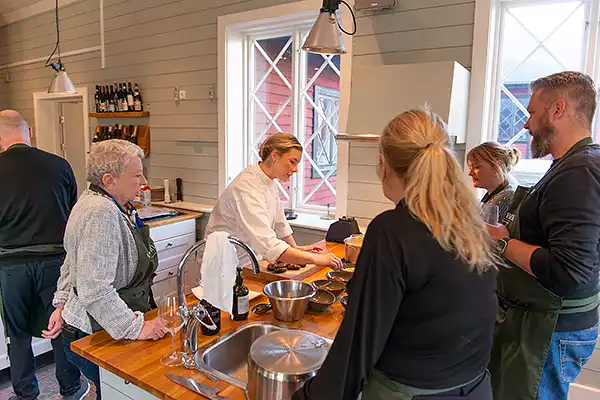 For information and booking accommodation, conferences or other events, please contact us.
What's on the menu this week?