Gather your loved ones and join us for dinner on Fridays. We want to create a cozy and relaxed experience for you with tasty and healthy food based on the fantastic game from Virå.
Every Friday evening we offer a good and well-composed three-course dinner with a crackling fire in the background. Of course, beer from the local brewery Virå fattighus, Virås GT, a number of exclusively selected wines and good non-alcoholic alternatives are also served!
Table reservations can be made between 17:00 and 20:00
We hope to see you!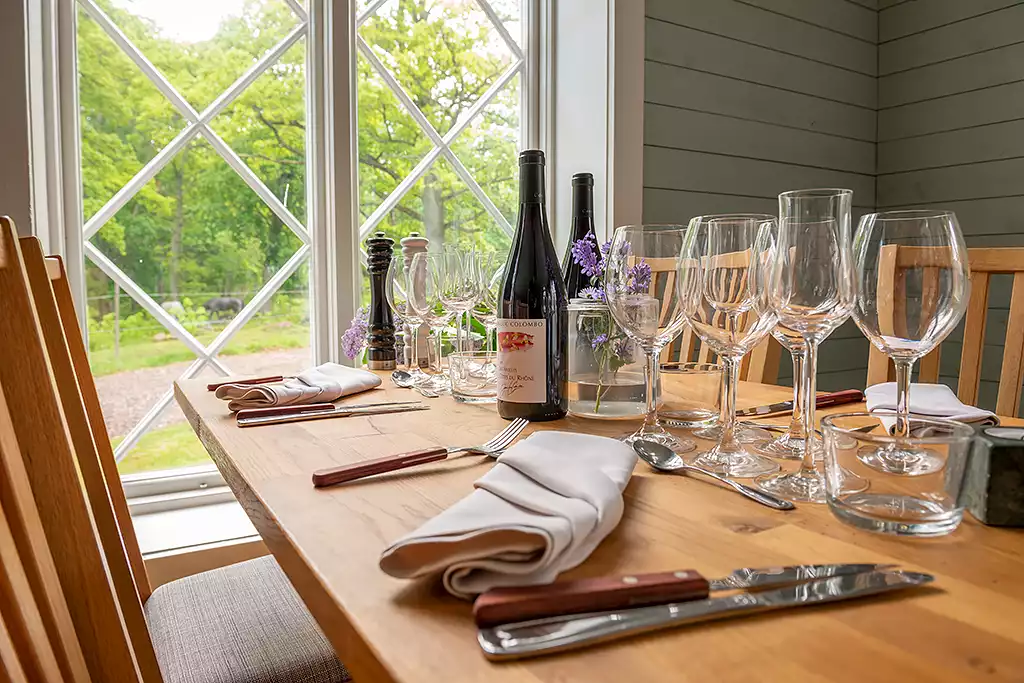 Starter SEK 135
Chèvre toast on sourdough bread
Swedish strawberries, rhubarb compote, roasted walnuts and arugula

Hot dish SEK 275
Herb-roasted wild boar
Roasted potatoes, beans, radish, peppersauce, lemon and garlic butter

Dessert SEK 115
Crème brûlée flavored with vanilla and lemon served with fresh raspberries and mint